Gearbox cross shaft Our ref: DC4482
We ship worldwide!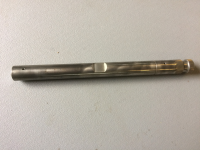 Picture 1 of 1
Gearbox cross shaft to carry clutch release bearing fork for 40M gearboxes in both 4 x 4 dumper and two wheel drives
Compatibility: General Dumper Spare
Replacement spares on this website may not be genuine Original Manufacturers parts. Manufacturers names, part numbers and descriptions are used for reference purposes only.