Starter - PERKINS
We ship worldwide!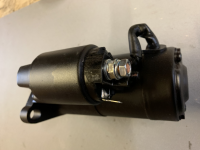 Picture 1 of 3
(next)->
Rebuilt starter for both PERKINS and FORD tractor 1000 series engines. Ref 112177.
PERKINS ref nos: 185086291, 185086410, 185086500, 185086551
Compatibility: General Dumper Spare
Replacement spares on this website may not be genuine Original Manufacturers parts. Manufacturers names, part numbers and descriptions are used for reference purposes only.