Boss - centre pin (small)
We ship worldwide!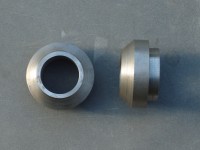 Picture 1 of 1
Chassis centre pin boss for DC10323 Bearing and DC10324 Centre bolt. Not avaialble as spare part from THWAITES.
Compatibility: THWAITES 4000 Standard
THWAITES 4000 Swivel
THWAITES 7000
THWAITES 9000

Replacement spares on this website may not be genuine Original Manufacturers parts. Manufacturers names, part numbers and descriptions are used for reference purposes only.