Clutch - cover 8
We ship worldwide!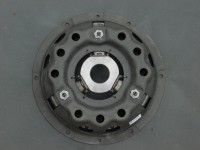 Picture 1 of 1
For early THWAITES 2 tonne dumper and all 2 wheel drive British dumpers with straight through centre mounted transmission and engine ie: not chain drive models.
Compatibility: General Dumper Spare
Replacement spares on this website may not be genuine Original Manufacturers parts. Manufacturers names, part numbers and descriptions are used for reference purposes only.