Piston rings - LISTER TR,TS, TX
We ship worldwide!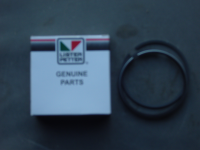 Picture 1 of 1
Piston rings for LISTER T range of engines. Gasket sets, seals, main bearings, small end bushes, thrust washers etc also available.
Compatibility: General Dumper Spare
Replacement spares on this website may not be genuine Original Manufacturers parts. Manufacturers names, part numbers and descriptions are used for reference purposes only.