Hydraulic pump kit DC7112023ONY
We ship worldwide!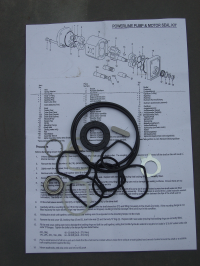 Picture 1 of 1
Hydraulic pump seal kit for DOWTY ref 2P3070CSSSB fitted to some FORD engines. Also part no ref DCUP2PAO1N.
Please check with us for suitability
Compatibility: General Dumper Spare
Replacement spares on this website may not be genuine Original Manufacturers parts. Manufacturers names, part numbers and descriptions are used for reference purposes only.